What kind of warranty is associated with a BikeHard purchase?
What if I have a technical question?
Where are BikeHard products manufactured?
While our main design team is located in New York, all of our products are manufactured and/or assembled in different parts of the world. Some in the USA, many in Taiwan, some in China, etc. Regardless of where a BikeHard product is finally assembled or manufactured, each and every one is fully covered by our warranty.
Where can I purchase BikeHard products?
Please visit your local BikeHard dealer to purchase any of our products. If your favorite local bike shop does not sell BikeHard bicycles, parts, or clothing, have them reach out to us and we can make arrangements to set them up as a dealer. Otherwise, feel free to purchase on our website or to visit any of the following online authorized resellers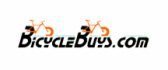 When I order from the BikeHard website, where does it ship from?
All orders placed on this website will be forwarded over to one of our retailers for fulfillment. This ensures that each and every customer will have a simple and easy contact for customer service related issues.
What type of payment can be used on the BikeHard website?
Payment goes securely through Paypal as an intermediary. You can use any credit or debit card through their portal, or of course, funds that you already have in your Paypal account. We use paypal so that you confidently know all of your information is safely protected.
When I order from the BikeHard website, am I charged sales tax?
All orders shipped within New York State are subject to New York State sales tax. Orders shipping outside of New York state are not subject to sales tax.
How do I go about the return/exchange of an item?
All returns/exchanges need to happen within 30 days of original purchase. To send in an item please make a copy of the invoice and include a note explaining in detail whether you would like to return, exchange, or receive store credit. In order to return/exchange, all items need to be completely unused and have all original packaging. Once the shipping retailer receives the shipment, they will be able to follow the instructions included on the note.